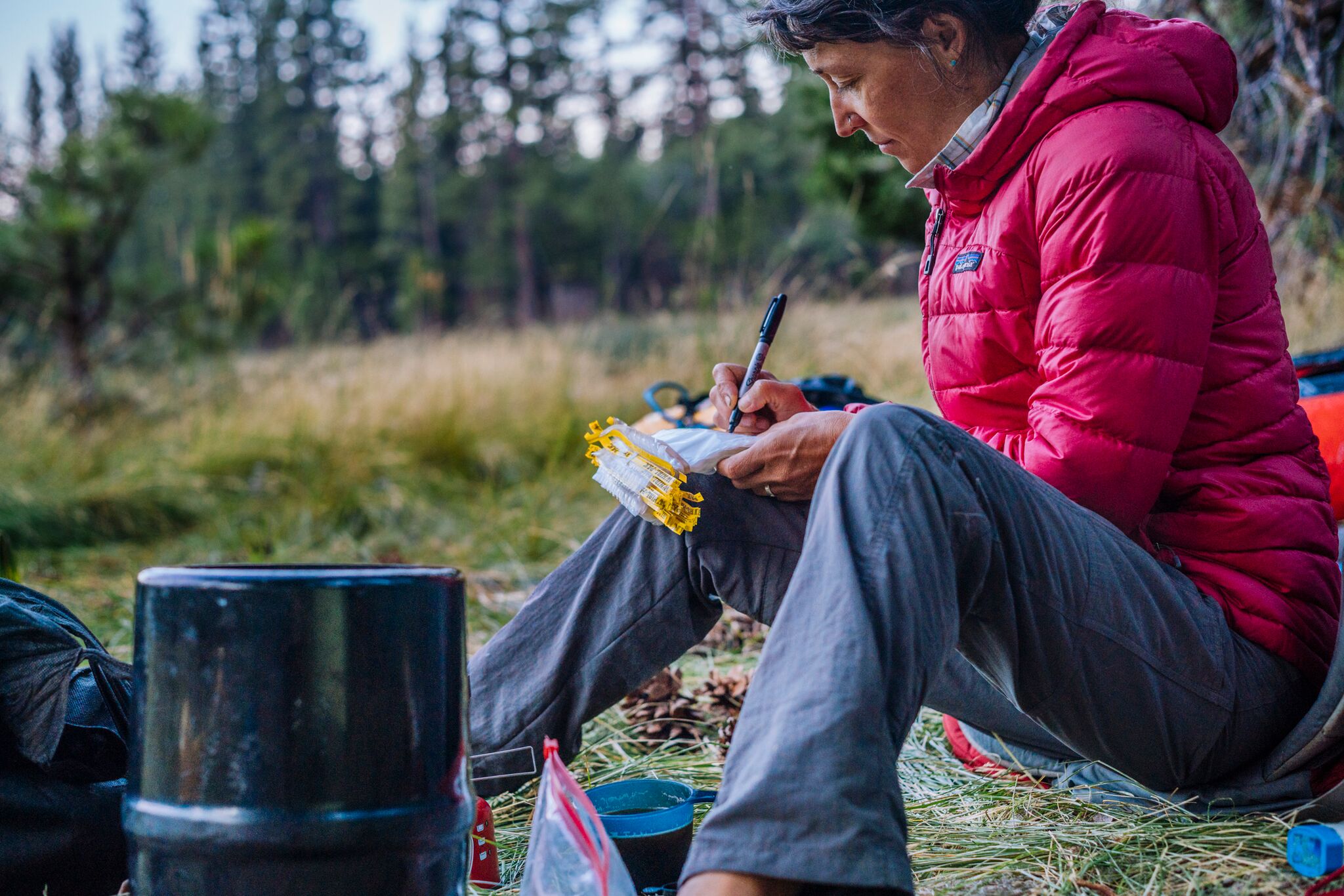 The Sierra Nevada mountains have been heavily impacted by drought over the last few decades and more recently by mountain pine beetle outbreaks. This research will provide a historical record for the last 200 years of mountain pine beetle (MPB) outbreaks in the Sierra Nevada combined with an assessment of social and management responses.
There are over three million acres of wilderness in the Sierra Nevada, limiting how we can access these areas and creating an extra challenge for our team. Our first trip to the west side in the September of 2017 was an adventure. In three days, we covered thirty miles carrying alpaca pack rafts to core several lakes. The area was already quite smoky, due to the fire in Yosemite that started the previous week. On our last day, a tanker started collecting water from the lake we were coring and we realized there was a fire close to where we were camping. We were able to complete the field work and safely make it back to the trailhead.
Images are of faculty member Jennifer Watt, Environmental & Sustainability Studies. This is a collaborative research project between Jennifer Watt; Brett Clark, Sociology; Andrea Brunelle, Geography. These photos were taken by Ken Etzel, a photographer that was helping with the field work.